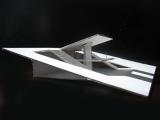 © Sonja Hohengasser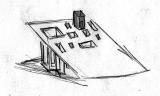 © Sonja Hohengasser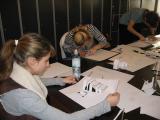 © Sonja Hohengasser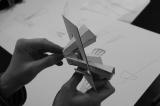 © Sonja Hohengasser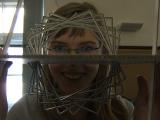 © Sonja Hohengasser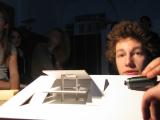 © Sonja Hohengasser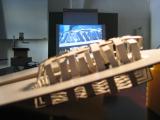 © Sonja Hohengasser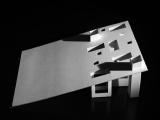 © Sonja Hohengasser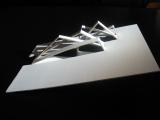 © Sonja Hohengasser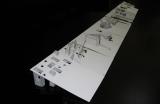 © Sonja Hohengasser
Criteria
| | |
| --- | --- |
| Category: | Landscape, Planning, Sketching, Model |
| Cost: | moderate |
| Subject: | Music/Art |
| Age: | 14 – 19 |
| Group: | > 15 |
| Duration: | several days |
| Procedure: | Guidance required |
Abstract
Can a building on a hillside look the same as a building on flat land? Can a pre-fab building be put up anywhere? How can a building be properly integrated into the landscape? What does "context" mean? How can a slope be used to an advantage?
Objective
Develops a sensibility for the designed and built environment. Demonstrates ways of responding to the landscape with sensitivity. Spatial thinking and perception are taught and developed. Construction of 1:1 models to integrate human dimensions as an important scale of design and an introduction to the basics of formal and spatial relationships.
This project was developed by: Sonja Hohengasser und Peter Nigst and made possible by: RaumGestalten, FH Kärnten, TEWA Verpackung.
When you have done this project, please send us your feedback.