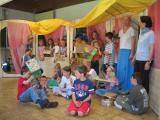 © Volksschule Hintersee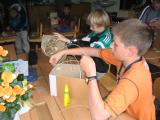 © Volksschule Hintersee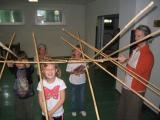 © Volksschule Hintersee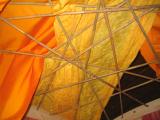 © Volksschule Hintersee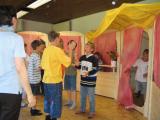 © Volksschule Hintersee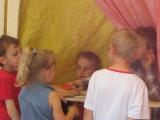 © Volksschule Hintersee
Criteria
| | |
| --- | --- |
| Category: | Living, Design, Construction |
| Cost: | high |
| Subject: | Music/Art |
| Age: | 6 – 10 |
| Group: | > 15 |
| Duration: | several days |
| Procedure: | Guidance required |
Abstract
Children use room partitions to design, build, and modify their own spaces for retreat, reading, and playing (kiosks, puppet theaters, stages, etc.).
Objective
A lively way to unite thinking about using space with a practical, hands-on design process.
This project was developed by: Lehrerinnen: Regina Taxacher, Angela Aschauer, Architektin: Ingrid Grubauer, Tischler: Michael Meyer and made possible by: Volksschule Hintersee im April – Juni 2005.
When you have done this project, please send us your feedback.