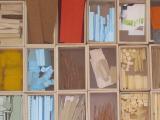 © Sonja Hohengasser / Irene Rathke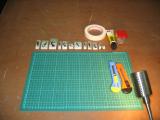 © Sonja Hohengasser / Irene Rathke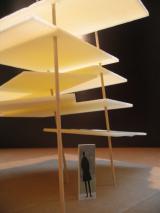 © Sonja Hohengasser / Irene Rathke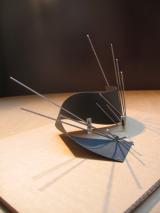 © Sonja Hohengasser / Irene Rathke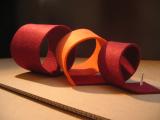 © Sonja Hohengasser / Irene Rathke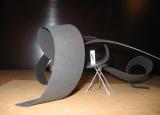 © Sonja Hohengasser / Irene Rathke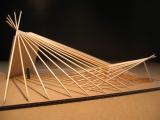 © Sonja Hohengasser / Irene Rathke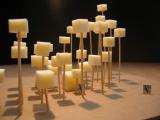 © Sonja Hohengasser / Irene Rathke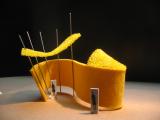 © Sonja Hohengasser / Irene Rathke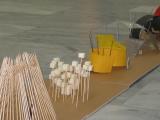 © Sonja Hohengasser / Irene Rathke
Criteria
| | |
| --- | --- |
| Category: | Planning, Sketching, Model, Material |
| Cost: | moderate |
| Subject: | Music/Art |
| Age: | 10 – 14, 14 – 19 |
| Group: | < 15, > 15 |
| Duration: | half day |
| Procedure: | Guidance recommended |
Abstract
Drawings and models constitute a universally understood language of architecture. Descriptions of space and architecture are interpreted on paper and ultimately represented three-dimensionallz by constructing models.
Objective
Sketches and models help teach participants how to develop a design concept, express it formally, and reflect upon the process.
This project was developed by: Sonja Hohengasser und Angela Lambea | FH- Kärnten, ARCHITEKTUR_SPIEL_RAUM_KÄRNTEN, s.hohengasser@fh-kaernten.at, Irene Rathke | BRG Spittal Drau cocoon55@gmx.at and made possible by: eine Zusammenarbeit der FH Kärnten mit dem BRG Spittal im Rahmen der Architekturtage 2006. Sponsoren: FH-Kärnten, Raiffeisen Bezirksbank Spittal Drau, Raiffeisen Capital Management, Papier Strein, Kreiner Druck.
When you have done this project, please send us your feedback.