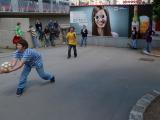 © Johannes Obermeier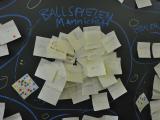 © Johannes Obermeier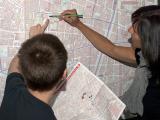 © Daniele Schlager-Jaschky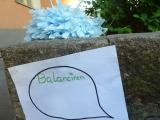 © Pia Spiesberger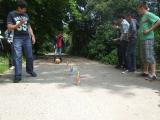 © Pia Spiesberger
Criteria
| | |
| --- | --- |
| Category: | Urban, Space perception, Planning |
| Cost: | low |
| Subject: | Philosophy, Music/Art |
| Age: | 10 – 14 |
| Group: | > 15 |
| Duration: | half day |
| Procedure: | Guidance recommended |
Abstract
In this project, students are encouraged to become aware of their school's surroundings and temporarily alter public space for their own purposes. It touches upon all phases of the design process, from analyzing spatial needs to developing concepts in built form.
Objective
Among the project's goals are enhancing an awareness of public space and its use, and the development of child-friendly uses for public space.
This project was developed by: Sabine Gstöttner and made possible by: Stadtplanung Wien (MA18, MA19, Ma21B).
When you have done this project, please send us your feedback.