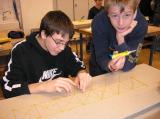 © architektur, technik und schule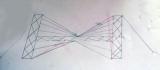 © architektur, technik und schule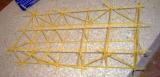 © architektur, technik und schule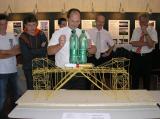 © architektur, technik und schule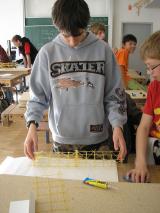 © architektur, technik und schule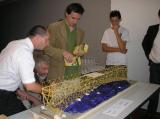 © architektur, technik und schule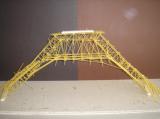 © architektur, technik und schule

© architektur, technik und schule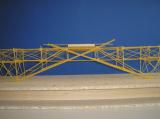 © architektur, technik und schule
Criteria
| | |
| --- | --- |
| Category: | Model, Construction, Material, Technology |
| Cost: | moderate |
| Subject: | Natural science, Music/Art |
| Age: | 14 – 19 |
| Group: | < 15 |
| Duration: | several days |
| Procedure: | Guidance required |
Abstract
Using spaghetti and glue, build a bridge with the greatest possible span that can carry one kilogram of weight.
Discover structural behavior without using formulas or calculations.
Objective
– get acquainted with the profession of engineering
– introduction to the fundamentals of statics
– learn about the properties of construction materials
– experiment with loading tests to measure structural capacity
This project was developed by: Renate Rinke (Lehrerin), Reichart Marius (Diplomingenieur) and made possible by: ats Architektur, Technik und Schule, Salzburg.
When you have done this project, please send us your feedback.